RODMAN REAL ESTATE INC.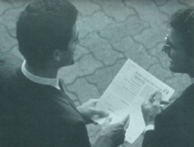 Creating value is the key to success in business. For the past 60 years, Rodman Real Estate has created value for both buyers and sellers in the New England real estate economy.
Led by a complete team of experts, Rodman Real Estate has led many of the market's largest real estate transactions. Rodman's expertise is focused in three areas: office, retail and industrial properties.
Rodman creates value in in-depth market knowledge in the sale and leasing of office, commercial and industrial property by navigating the complexities of the marketplace. Every market has its own nuances that can delay or derail almost any transaction.
But, Rodman uses experience, expertise and creativity to transverse the regulatory, zoning, legal, financial and unique governmental subtleties of the marketplace. Our abilities assure that the deal is done in the most efficient way with the highest level of integrity.
THE RODMAN REPORT
Rodman Real Estate, Inc. has conducted a statewide survey of the Rhode Island industrial real estate market. The purpose of this Survey is to track several variables which will assist in determining the strength and vitality of this market and any developing trends.
Contact Rodman Real Estate for prior years surveys.

Being an SIOR designee - specialist in industrial and office real estate - in the Society of Industrial And Office Realtors® has many advantages. SIOR is the leading international professional association of industrial and office real estate practitioners. As an SIOR designee, Rodman belongs to a global business network whose members represent 800 offices in more than 450 cities worldwide. Production figures recently supplied by SIOR members speak for themselves.